We developed our Till Planter alongside the UK's leading houseplant and herb growers so it's been finessed almost as much as the plant that goes inside. Digest our How it Works video to get the most out of your planter and remember that no self-watering planter is complete without your home's personal microclimate - the sun, humidity, and of course your tender loving care.  
Love a full house? Our
Till Planter Triple
 accommodates three plants in one planter.
Small fits 10.5cm plants (H 9.3cm x L 11.5cm x W 11.5cm)
Large fits 12cm plants (H 10.8cm x L 13.5cm x W 13.5cm)

Our self-watering system uses a traditional terracotta disc and internal reservoir to keep soil moist for about two weeks depending on your microclimate.
We recommend established plants for all of our planters (no seedlings please) so that their roots properly touch the terracotta. 
Buying a Till Planter is arguably more sustainable than buying yogurt.
It is 100% recyclable. It can easily be washed and reused indefinitely and can also be disassembled to adhere to recycling guidelines.
Our packaging is also lightweight and 100% recyclable. 

Award Winning Design

Recyclable & Biodegradable

Self- Watering, Low Maintenance

Fast Delivery
As Seen In: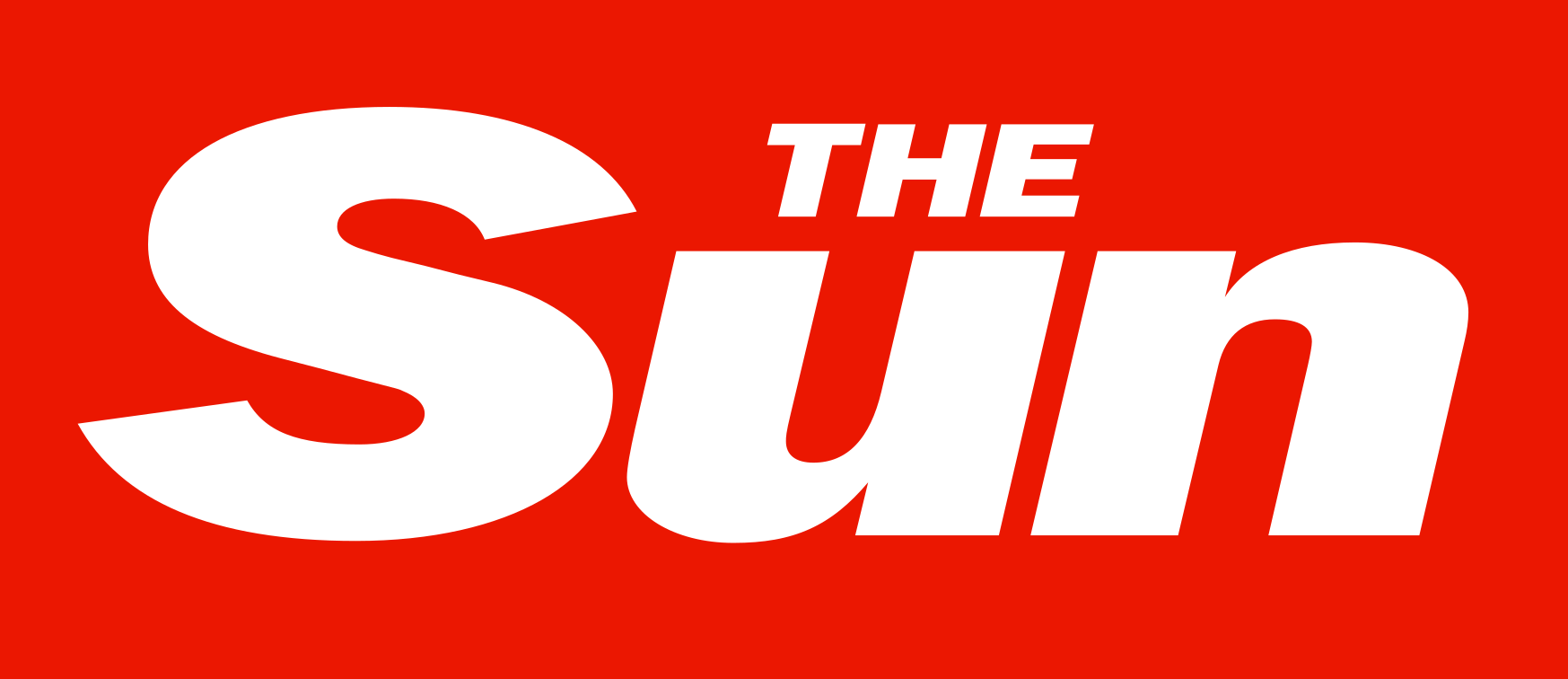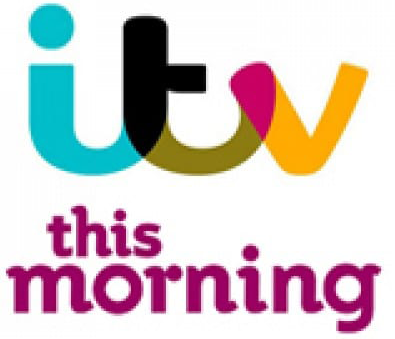 Developed with passion
We developed our Till Planter alongside Double H Nurseries, who thoroughly tested our product in-house with their range of pampered house plants.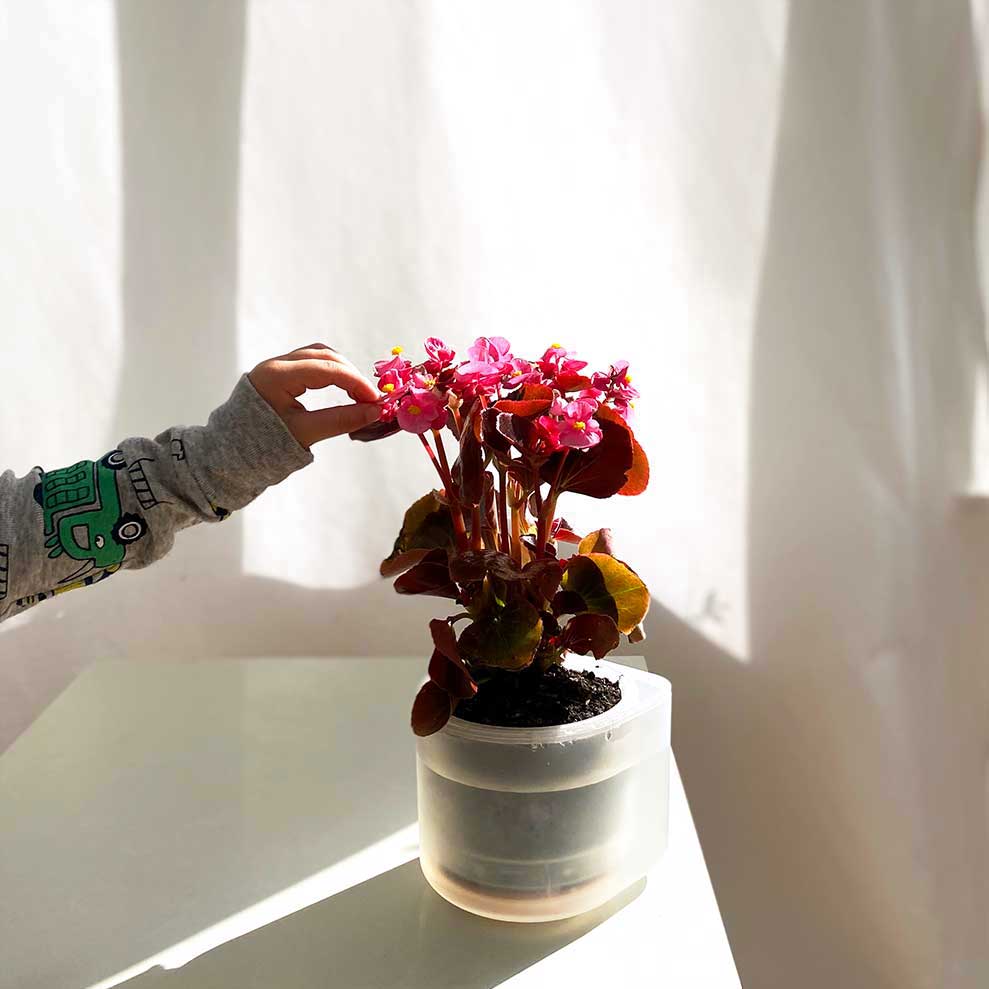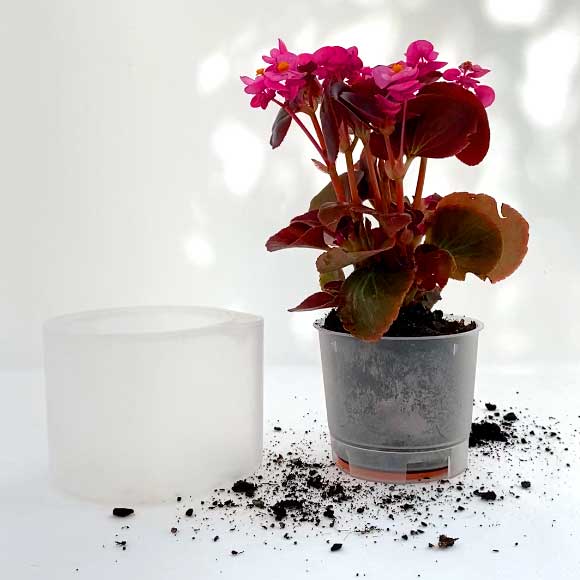 Deconstructed plant pot
Get down and dirty with the inner plant pot and terracotta base.
Your little oasis
Water the inner reservoir once and bathe in plant love for a month or more.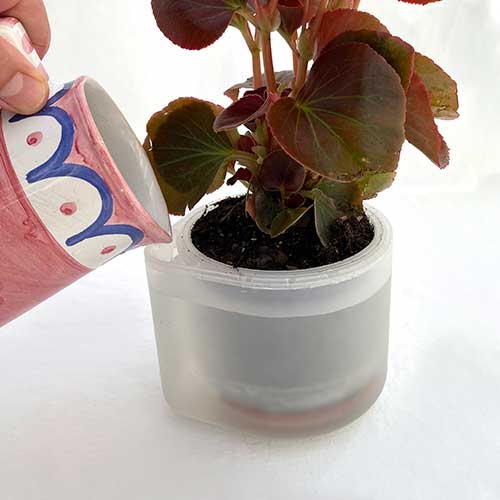 Feel the love
Our planters take care of water and soil but your plant still needs the right amount of sun and your personal touch.