Three Generations
Theo helps out with our photo shoots. He sits under our Boskke Sky Planters and next to dad's pot... and dad's tiles, which run throughout our house.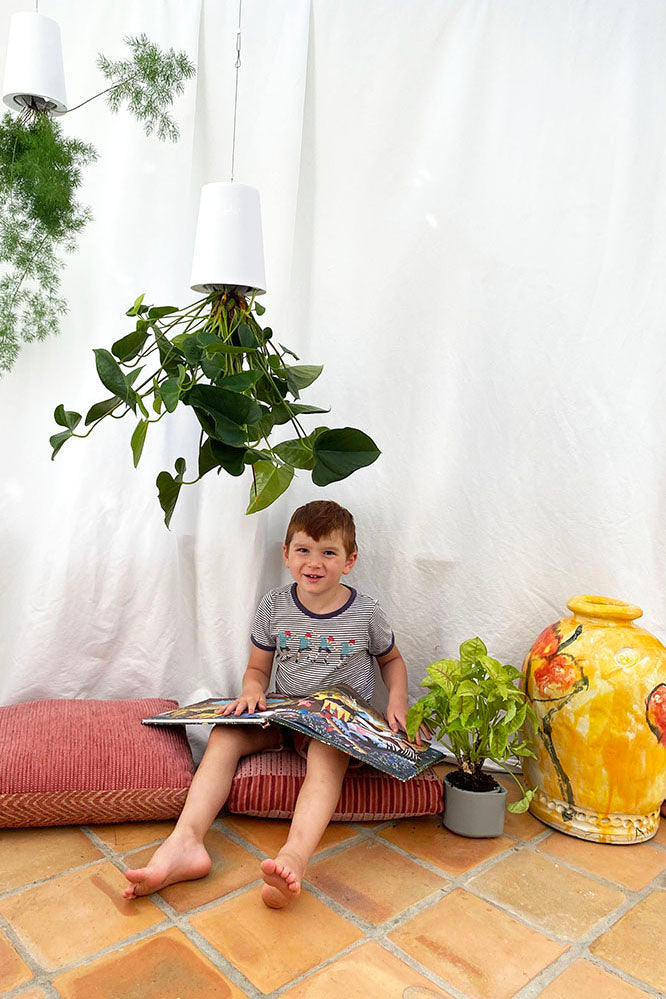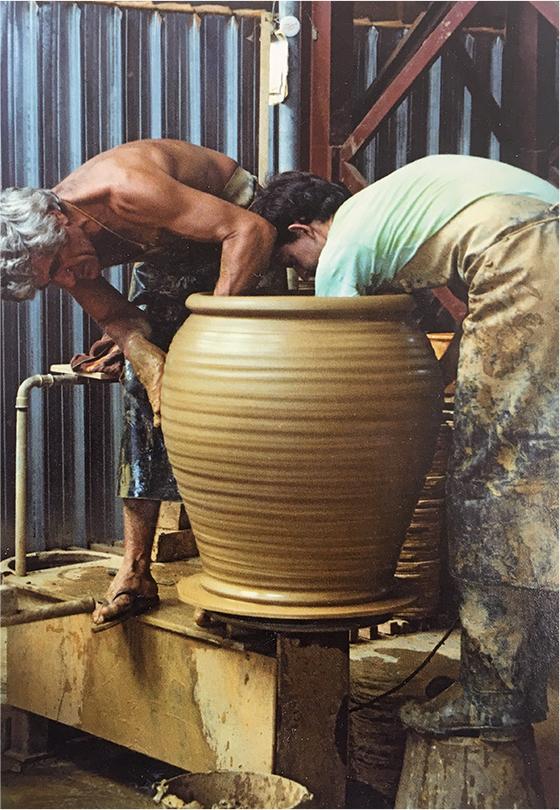 Traditional Roots
Our mum and dad started Morris & James Pottery & Tileworks in 1977, delivering local pots, tiles and wall art across the country. Our dad is on the left, throwing one of his iconic pots. Our parents are below with baby Boskke founders, Jake and Patrick, delivering pots in our pickup.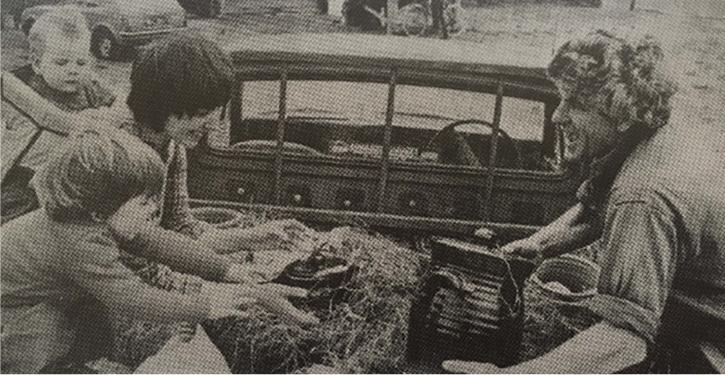 Sustainability
We don't want to greenwash or pretend we are the most sustainable small business because we are not. But, we do use repurposed plastic (scraps from the floor) to make our products and work with a family owned and operated ceramic factory in Sri Lanka. We don't come out with new products every season "just because" and all new products must be made better.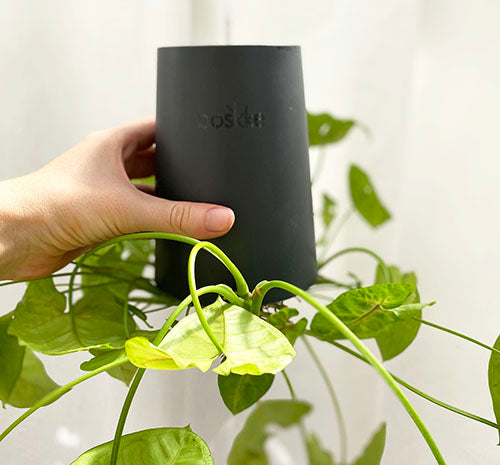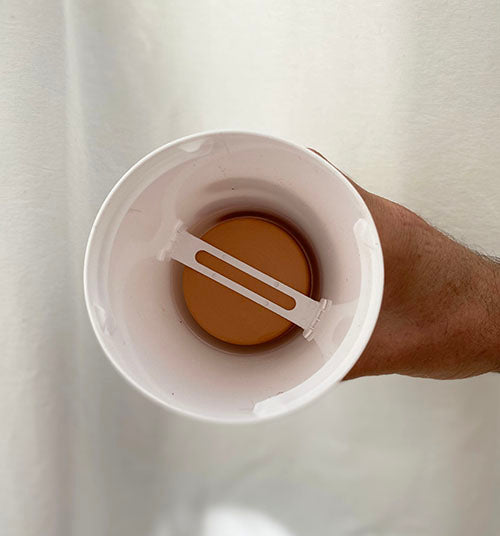 Kiwi-bred, London-designed
Boskke cofounder and designer, Patrick Morris grew up in rural New Zealand and learned to throw pots from his dad, Anthony Morris. While later attending Central Saint Martin's in London, Patrick developed the first upside-down planter. It was called Antipode – a fitting name for a planter that basically pointed down to the other side of the earth, a constant reminder of our home.