Save 20% with this Boskke Starter Pack:
2 Medium White Sky Planters  Our Sky Planter is recommended for orchids, trailing plants, Anthurium, Ferns, and Monstera.
- Fits 12 cm plants, or smaller
- Includes hanging system
2 Small Till Planters A mess free solution for indoor gardening that's modern and sleek. Try an aloe and a bromeliad for an architectural look.
- Fits 10.5 cm plants, or smaller

1 Triple Till Planter Our Triple Till Planter offers three-in-one for a sampling of lush plant love. Try three Maidenhair Ferns. Their delicate, rich foliage will add a soothing touch to your home or office space.  
- Fits 10.5 cm plants, or smaller

We do not include the plants! That part is up to you.
All of our planters are made to last and reuse indefinitely. However, they are 100% recyclable and can be disassembled to adhere to recycling guidelines. We use lightweight with minimal, recyclable packaging and the next production run will have zero single use plastics!

Award Winning Design

100% Recycled, Earth Friendly

Self- Watering, Low Maintenance

Fast Delivery
SOMETHING DIFFERENT
Not everything looks this good upside-down. Our Sky Planters become the talking point of a room as they seamlessly suspend plants in their elegant, minimalist design. It's a striking way to appreciate Mother Nature.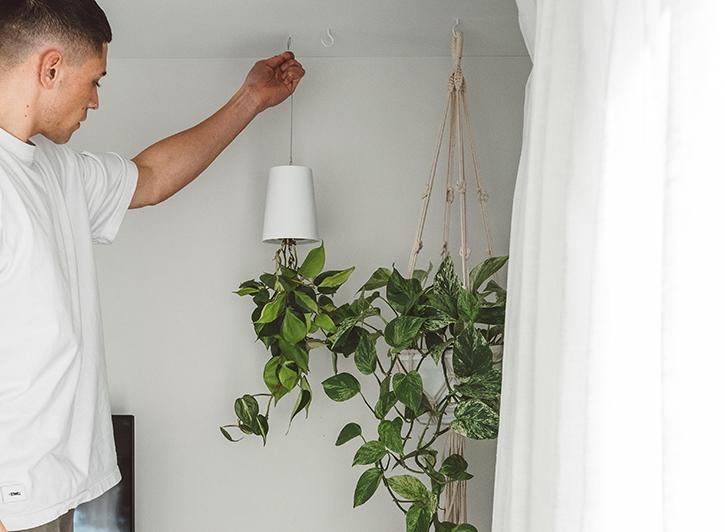 ETHEREAL OR ARCHITECTURAL
An Asparagus Fern or String of Hearts brings an ethereal and romantic vibe to your space. Trailing plants and orchids are the most natural fit for hanging upside down, so are a great choice when you're looking to soften a space. An aloe or Monstera will become architectural art as it adapts over time into interesting shapes with dramatic effect.
A MINI MOAT
Our Till planters are for established supermarket herbs to extend their shelf life, bringing fresh herbs to your dinner table for months to come. So even if you're a novice, you can beat the winter blues with plenty of green. Enjoy wintry flavours like rosemary, thyme, and sage.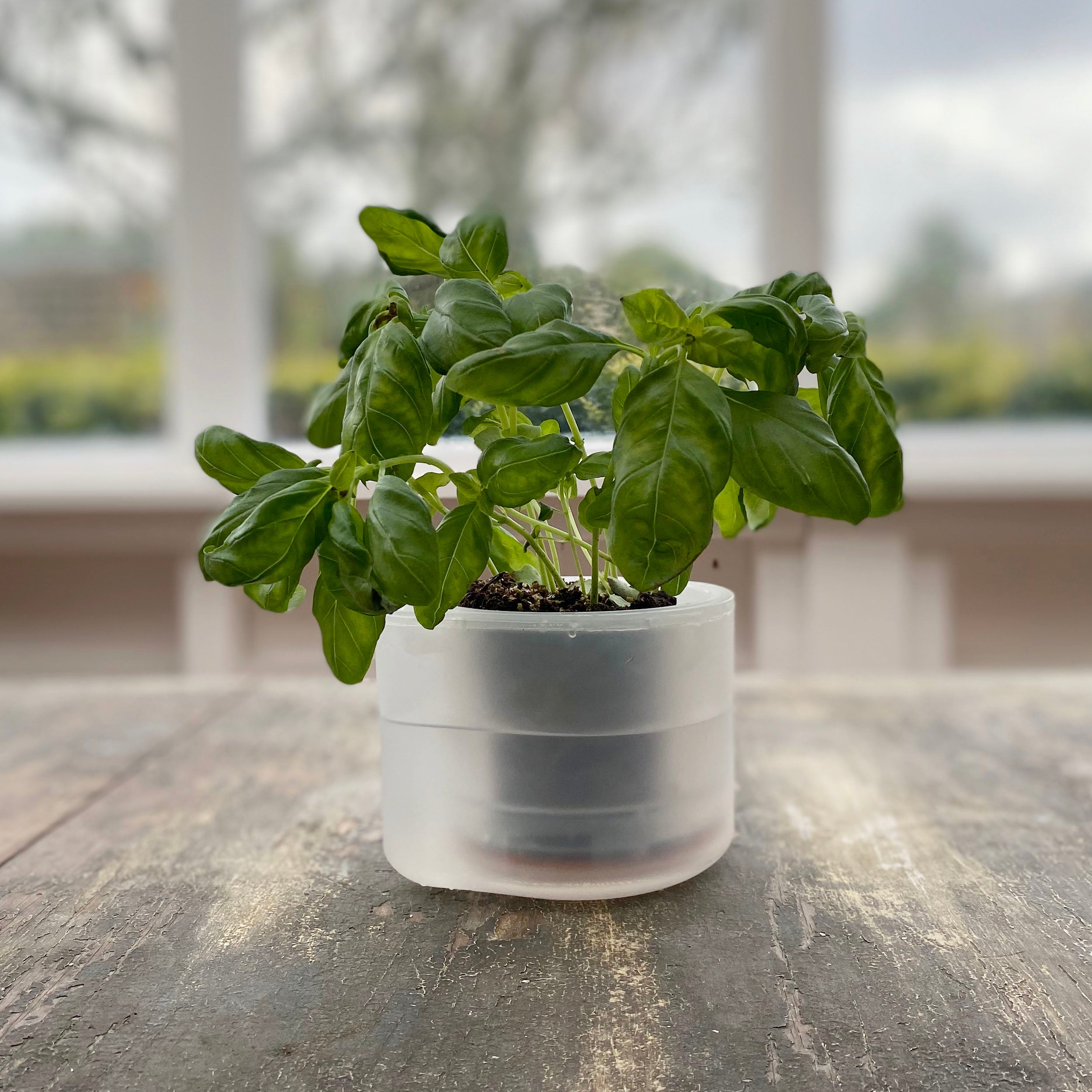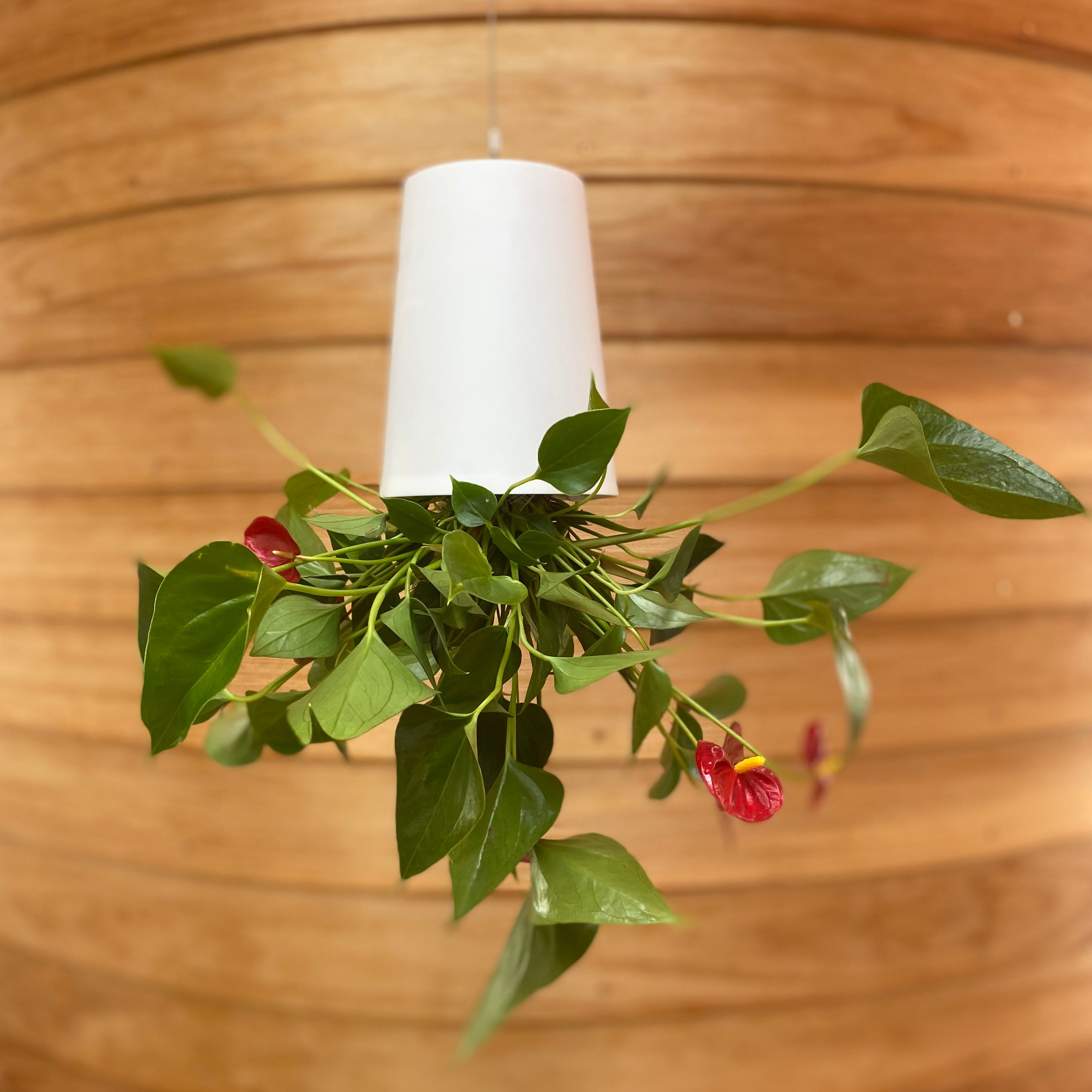 DURABLE DESIGN
All of our planters are made to last and reuse indefinitely. Tired of that Philodendron? No problem, replant your Boskke with an Asparagus Fern for much-needed touch of whimsy. Or pop in an orchid, which will continually blossom upside-down so you can enjoy its perfect symmetry for years